As we wait out the results from a presidential election, let's be reminded of what is of most importance, our heavenly Father. His hand is working out the details of His will that will be carried out. His love has not ebbed from us, nor His grace.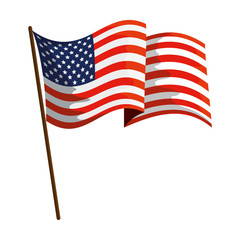 God gives His words of wisdom to cling to as you navigate rough waters. They refresh your weary soul. As you traverse through the coming days, allow yourself to be refreshed and encouraged by the God who loves you.
The book of Psalms is a great place to find refreshment for your heart and soul.
Look at Psalm 85: "Now restore us again, O God of our salvation.4 Won't you revive us again, so your people can rejoice in you?6 Show us your unfailing love, O LORD, and grant us your salvation.7 I listen carefully to what God the LORD is saying, for He speaks peace to His faithful people. Let them not return to their foolish ways. Surely, His salvation is near to those who fear Him. Our land will be filled with His glory.8-9 Unfailing love and truth have met together. Righteousness and peace have kissed!10 Truth springs up from the earth, and righteousness smiles down from heaven. Yes, the LORD pours down His blessings. Our land will yield its bountiful harvest. Righteousness goes as a herald before Him, preparing the way for His steps."11-13
Check out Psalm 93: "The LORD is king! He is robed in majesty. Indeed, the LORD is robed in majesty and armed with strength. The world stands firm and cannot be shaken.1 The floods have risen up, O LORD. The floods have roared like thunder; the floods have lifted their pounding waves. But mightier than the violent raging of the seas, mightier than the breakers on the shore, the LORD above is mightier than these!"3-4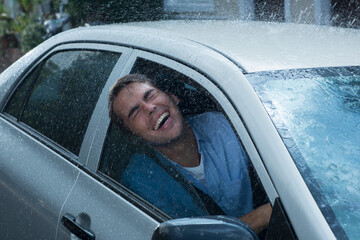 Psalm 125 says, "Those who trust in the LORD are as secure as Mount Zion. They will not be defeated but will endure forever. Just as the mountains surround Jerusalem, so the LORD surrounds His people, both now and forever. The wicked will not rule the land of the godly, for then the godly might be tempted to do wrong. O LORD, do good to those who are good, whose hearts are in tune with you. But banish those who turn to crooked ways, O LORD. Take them away with those who do evil."
Be encouraged by God that He knows what is going on. We are secure in His Presence.